Via SM6EAN/Mats fick vi ett mejl från OD5RI/Riri som handlar om "Internationella funktionshinderdagen" Även känd som "En dag för alla" firas varje år den 3e december.
Promote the International Day of Persons with Disabilities – December 3rd
We invite your member society to participate and to promote the International Day of Persons with Disabilities on December 3rd. This day is a global opportunity to raise awareness and promote inclusivity for individuals with disabilities.
Why is it Important?
International Day of Persons with Disabilities serves as a reminder of the importance of accessibility, equality, and inclusion for all members of society, regardless of their abilities. It's a day to acknowledge the challenges faced by people with disabilities and celebrate their contributions to our communities.
Get Involved:
Please let us know how your member society plans to participate, and feel free to share your activities and initiatives with us.If you have any questions or need support in planning your observance of this day, please do not hesitate to reach out to us.Thank you for your commitment.
Key Message:
The theme for this year's International Day of Persons with Disabilities is "United in action to rescue and achieve the SDGs for, with and by persons with disabilities".
The Sustainable Development Goals (SDGs) aim to transform our world. They are a call to action to end poverty and inequality, protect the planet, and ensure that all people enjoy health, justice and prosperity.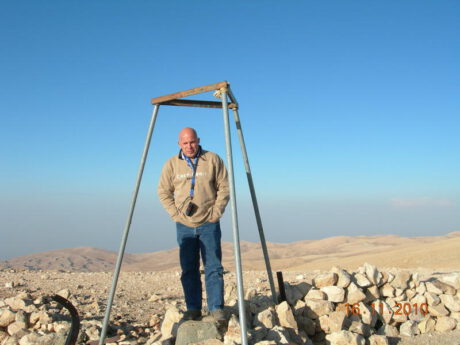 For additional information contact Riri, OD5RI, IARU Region 1 PDRA Coordinator:
Riri Azrak (OD5RI) Secretary
pdra@iaru-r1.org
Mobile: +961 3 633022Radio Amateurs of Lebanon (RAL)
P.O.Box 11-8888
Beirut, Lebanon