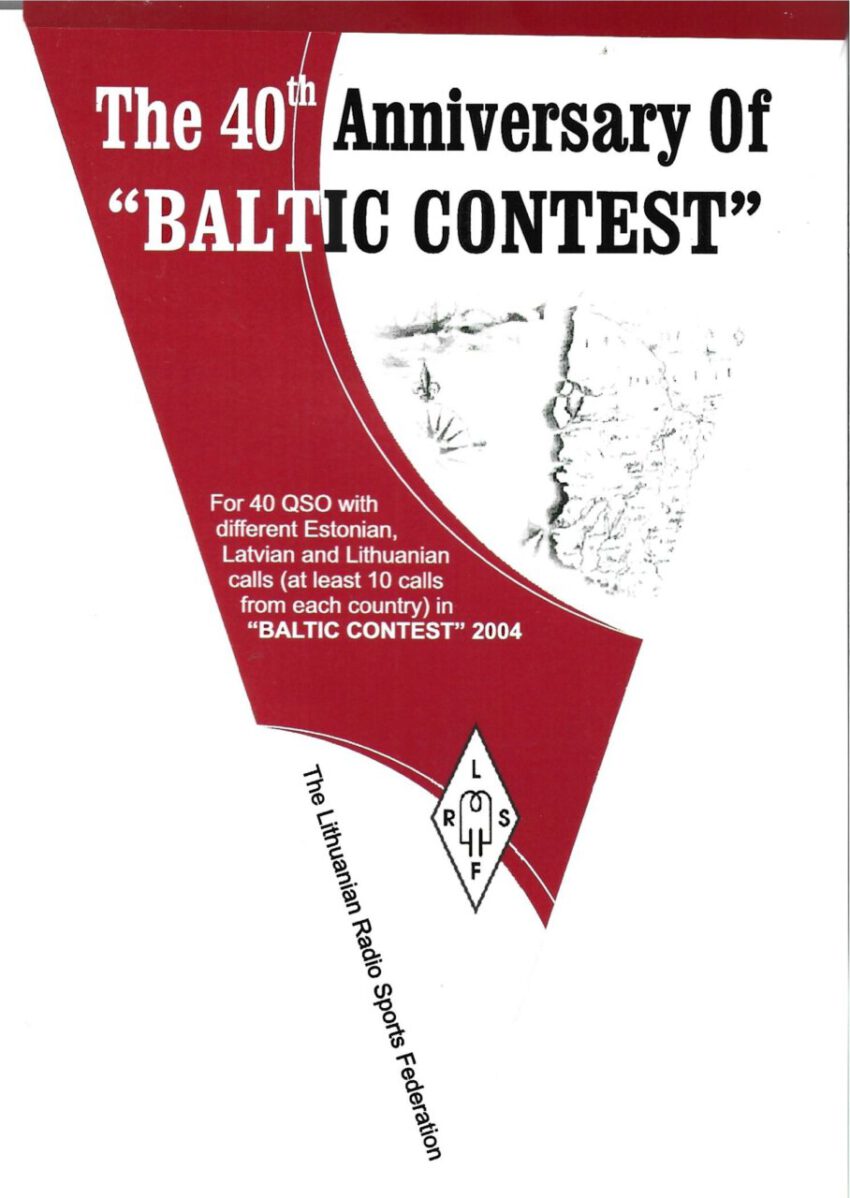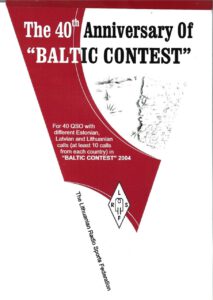 Efter förra årets uppehåll är nu den alltid lika trevliga 80-meterstesten Baltic contest tillbaka.
Ur mejl från litauiska LRSF:
"The Lithuanian Radio Sports Federation has the honor to invite radio amateurs all over the world to enter 58th Baltic Contest 2023
The aim: to promote radio sport in the Baltic States and to expand relations among radio amateurs of the Baltic and the World.
The object: to establish as many contacts as possible with amateur stations worldwide except contacts from Russia and Belarus.
Period: from 2100z May 20, 2023 till 0200z May 21, 2023 UTC (3rd full weekend)
Sections:
A – single operator, CW/SSB
B – single operator, CW
C – single operator, SSB
D – single operator, assisted, CW/SSB
E – multi operator, single TX
F – SWL
Any use of DX spotting networks (Skimmer, DX cluster, sked pages and etc.) for section A, B, C is not permitted. Only one
transmitted signal is allowed at any time.
Frequencies: CW (3510-3600) kHz, SSB (3600-3750) kHz.
Exchange: RS(T) and serial number starting from 001. Each station may be worked once in SSB and once in CW.
Scoring: for participants in Estonia, Latvia, and Lithuania: each QSO with Europe counts 1 point and QSO with another continent
counts 2 points.
For participants in Europe: each QSO with Estonia, Latvia, Lithuania counts 10 points, each QSO with another participant counts 1
point."