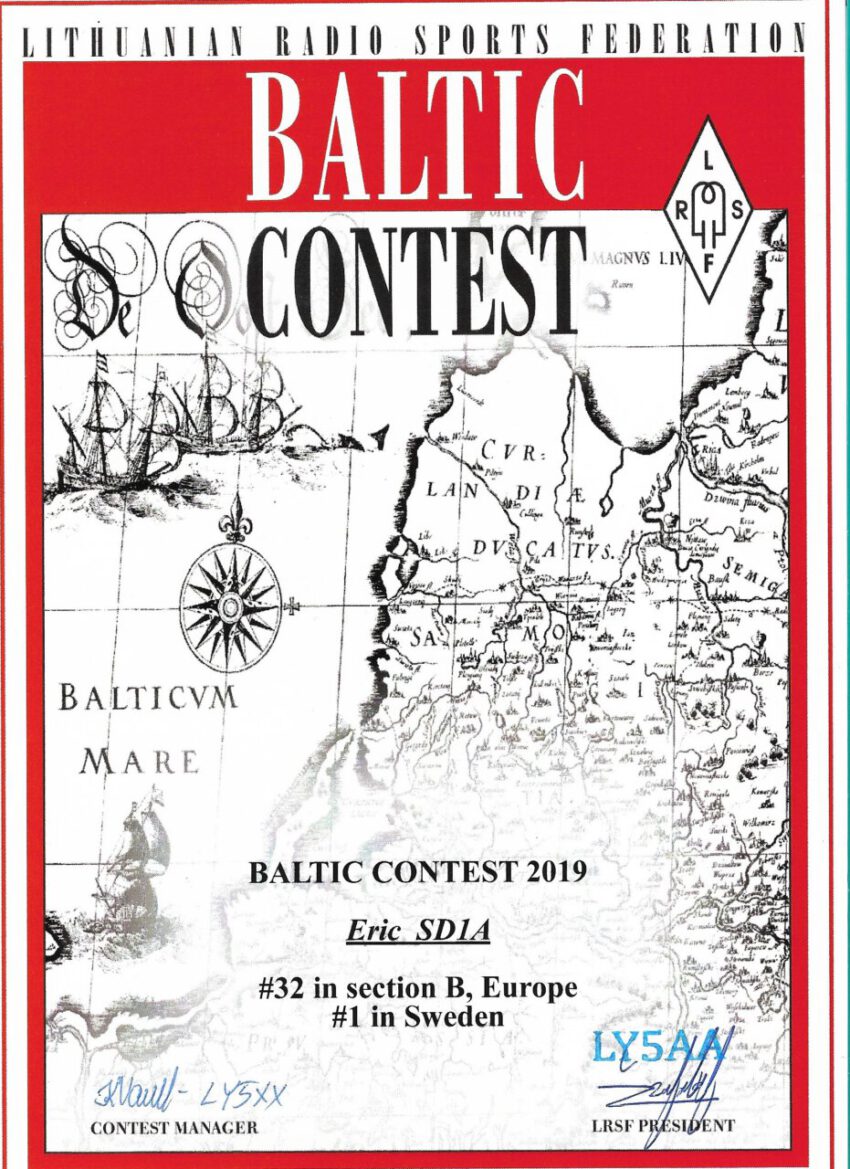 Nedanstående text är tagen ur ett mejl från Lithuanian Radiosports Federation (LRSF):
"We would like to invite you to take part in the biggest HF contest in the Baltic States – Baltic Contest 2021! It is on 22nd May, 2021 from 21.00 UTC till 02.00 UTC 23rd May on 80 m band.
You can find contest rules on Lithuanian Radio Sports Federation website:
http://www.lrsf.lt/en/balticcontestrules/
A special call LY57BC will be on air during the contest.
The logs received and results will be announced on www.lrsf.lt/en/
Good luck and see you in the contest!
73,
Karolina Vaičiūnaitė LY5XX
Baltic Contest Manager"
Baltic contest lockar alltid många deltagare och tävlingen  administreras föredömligt av LRSF. Lagom till att det är dags för tävlingen kommer ett påkostat häfte med posten innehållande föregående års resultat, massvis med statistik, bilder och inbjudan till till årets omgång, alltid lika intressant att ta del av.
Vi hörs på BC!